Where my son works they built this New Beetle.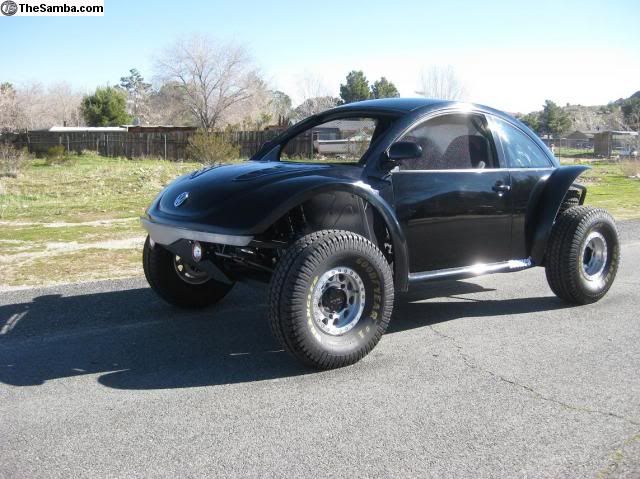 That's a couple of blocks over at Crumco.
They are working to get a new offroad race class going using New Beetle bodies.
The car pictured above was featured in Hot VWs last year. My son helped to re-body this one last December after it got endoed at about 100mph while out in the Desert near Barstow to watch a MORE desert race. The body is a VW New Beetle steel body with a carbon fiber front clip. The chassis is chrome moly tube and plate-fabricated box section. The drivetrain is a 400+hp Honda V6 mounted mid-engine with a Weddell trans behind it. The a-arm front suspension is pretty much the same as what Class 1 desert race cars use and the rear is also Class 1 full trailing arm.
If you want an offroad worthy New Beetle, call Crumco. They can put one together for you pretty much however you want it or can afford it, long as it's feasible.
But don't think you can pick up lift kits for them most anywhere. Nobody is manufacturing anything of the sort.